This article gives some tips and tricks for the use of your Truma fridge, and also the contact information for Truma USA.
**Scroll to the bottom for WARRANTY information!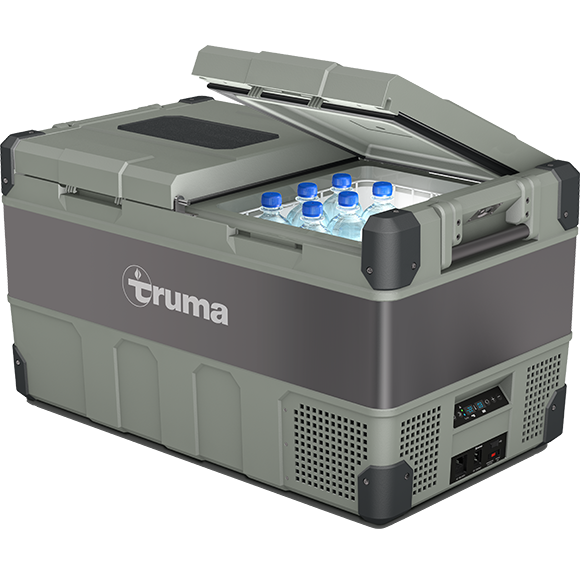 For settings, temperature is easy - set to your preference. The other setting that is interesting is that for battery voltage protection. For both flooded lead acid (the factory Canadian Energy cells, or equivalent,) and for lithium iron phosphate, the recommended initial setting is HIGH.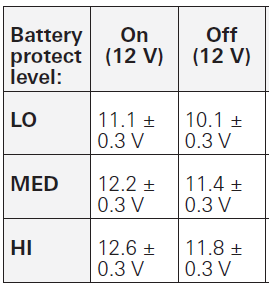 If the fridge will not start, it can be changed to medium. Remember we only want to see the lead acid cells get down to 12.2 or so volts, which is 50% charge. See the article below for more details:
https://support.offgridtrailers.com/electrical-systems-expedition-and-pando

Above is a tech sheet for the C69 - current required at 12v it 6.3 amps - this information will help with power consumption calculations including those for solar panels or battery capacity so one can have a starting point for runtime. The factory batteries without any assistance is roughly 100 amp hours; but the fridge does not run full time. At ~50% duty cycle, you end up around 30 hours running the fridge only. Duty cycle depends strongly on fridge loading and outside temperature. Running the unit with as much fresh air circulation as possible helps.
NOTE: The cigarette lighter style plug for the 12v system that powers the fridges can come loose in rough conditions. If you are experience low voltage/shut down of the fridge, but the system voltage is above 12.3 volts and the other DC systems are performing well - check this connection! It is behind the fridge between it and the 7 pin box/battery box.
If you have technical concerns or failures with the fridge, the warranty is administered by Truma.
The warranty on this fridge is for 12 months from the date of purchase, or 24 months if you register the product within the first two months of ownership!
Contact:
Email: info@trumacorp.com
It is much faster if on first contact, you send photos of the issue (if possible,) and if you include:
Your address/the address where the trailer is stored (for future service if required.)
Product model (on data tag.)
Product serial (on data tag.)
Date of delivery of trailer
Proof of date of purchase (OGT Invoice.) If you need a copy of your invoice, email warranty@offgridtrailers.com
Finally, if you'd like a second cord for the fridge (for use if you have it removed from the trailer, or for a spare, Truma sells the cord on its own. The part number is 40092-000-91, it is $29.99. You can email Truma at orders@trumacorp.com (including your address, so you can get a quote with shipping,) or phone 855-558-7862.
Thanks for reading and have fun out there!
- The OGT warranty dept