This article covers off grease cap size and sourcing.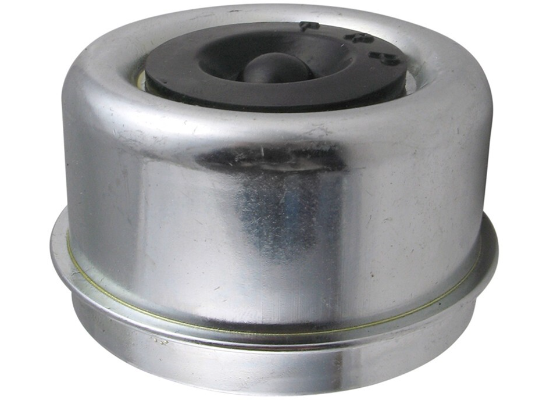 2-1/2" Lubed Dust Cap and Rubber Plug - 2.45" x 1.52" x 1.18"
Etrailer is a very good source for these:
https://www.etrailer.com/Trailer-Bearings-Races-Seals-Caps/TruRyde/DC250L-DCRP.html
The manufacturers part number for ths etrailer listing is TruRyde DC250L-DCRP.
It is worthwhile having 1-2 with you in your tool box for spares as they tend to come off at the worst, dustiest, roughest time. Duct tape and a plastic bag will get you out of a bind....
**If your trailer is under warranty and you've had one go missing, please contact warranty@offgridtrailers.com and we can drop ship you some spares!
Here's a nice video on how to R&R the caps:
Have fun out there!
- The OGT Warranty dept