Regarding cutting a hole in the bottom of the Expedition kitchen in order to service the faucet and its lines.
If your kitchen is leaking, chances are the faucet has failed (it is a plastic housing and can break, especially if frozen,) or there is a leak in the combination of fittings going to the faucet, or there is a leak from inside the faucet, where fittings using O rings are installed.
If you do not have an opening and removeable door in your kitchen, as shown on the left below, to the right is a sketch of the opening you'll need to create: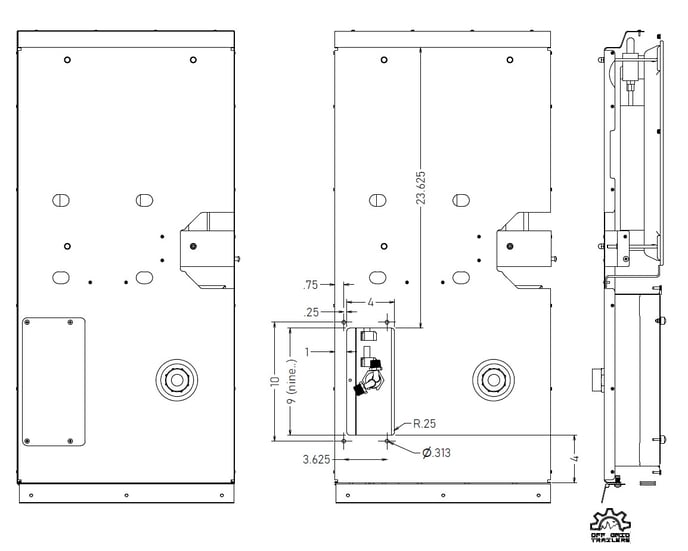 Note the opening size is 4" x 9" - I draw this out first in marker, and I then mark out 4 hole centers 1/4" from the corners. Starting with a ~1/8" pilot bit, then can use a step drill bit or 1/4" bit to make the four corners of the opening. Then connect using the marker lines, and a jig saw/cut off wheel/reciprocating metal saw... being mindful not to let the cutting device to go to deep into the cabinet and to ruin what's inside.
Option is 1) to drill the .313" diameter holes (5/16") which allow the install of 10-32 rivnuts, or to drill these holes for rivnuts you have, or to drill these holes to suit self tapping fasteners, if you do not have a rivnut tool. The holes in the cover are .300".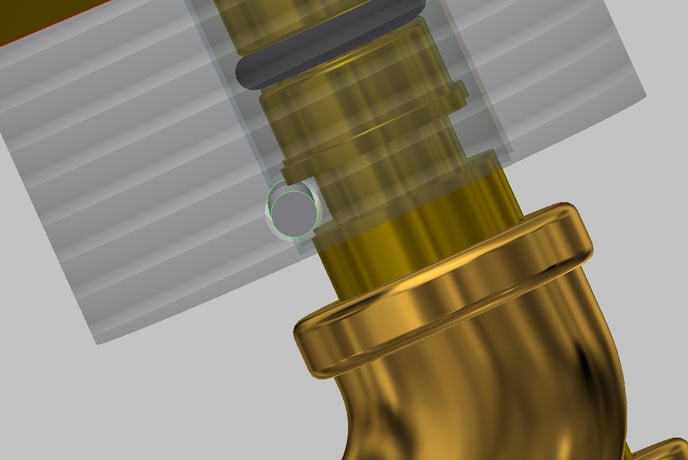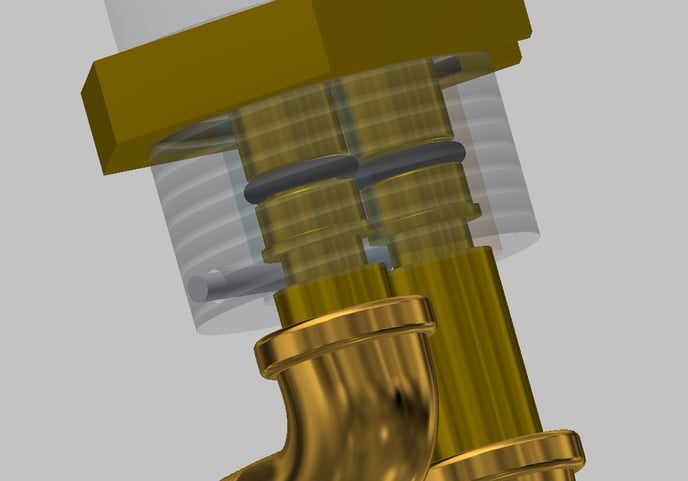 As shown in the above images, the fittings in the faucet are held in place by a cross pin that can be pressed out by a drift, or blunted nail. You can then remove the fittings to examine the holes in the faucet (there should be no failure of the chromed surface, or debris,) and to check to make sure the O rings are intact.

If you need parts, O rings, fittings, hoses, or have questions, Please email warranty@offgridtrailers.com
Below is an enlarged view of the cutout: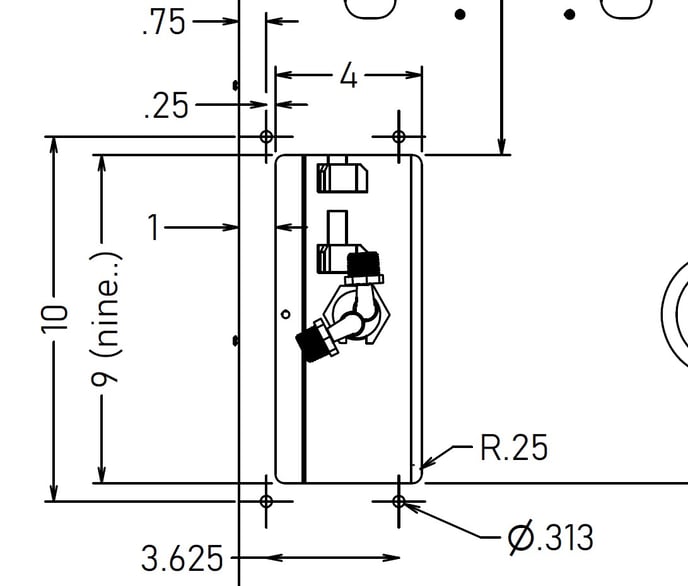 Our part number for the cover is OGT-6004580.